We added themes to the WWG/Liu Yao site!
Now, the old design is integrated into the site as well. It can be changed from Settings > Themes(at the lowest part of the menu).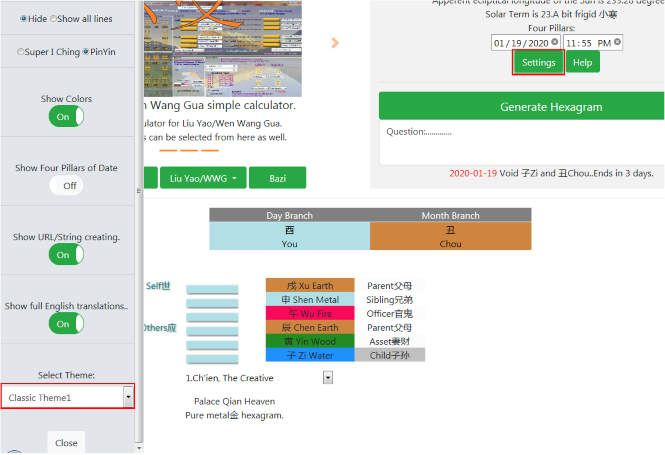 And all functionality of the main site works there, can drag and drop branches to see relations, can make url to it(url will also keep the theme you made it on) and all the other parts.
We have the original theme and the one we made with Tiantai(more info in
here.
Also there is option for shorter English words/translations on the lines now, that will provide a lot less space, so it can be viewed in landscape mode in some phones.
In settings > Show full English translations..
If you can't see it or have other kinds of problems with the site, try to delete cache of your browser(or reload the page with Ctrl+F5, to renew it)